1. White Town
Strolling through the boulevard of White Town, aka the French Quarter can put anyone in awe. Apart from the vibrant French colonial mansions dotted around the street, one can expect the whiff of French delicacies coming from bakeries and cafes at every corner. A few breathtakingly beautiful buildings in White Town are popular heritage sites in Pondicherry as they were built some 200 years ago when this coastal region was under French colonialism. Even the signboards on the streets read 'Rue' with the name of the street, which means street in French. Don't miss to catch a glimpse of this favorite tourist spot in Pondicherry that will give you a feel of France in India.
2. Paradise Beach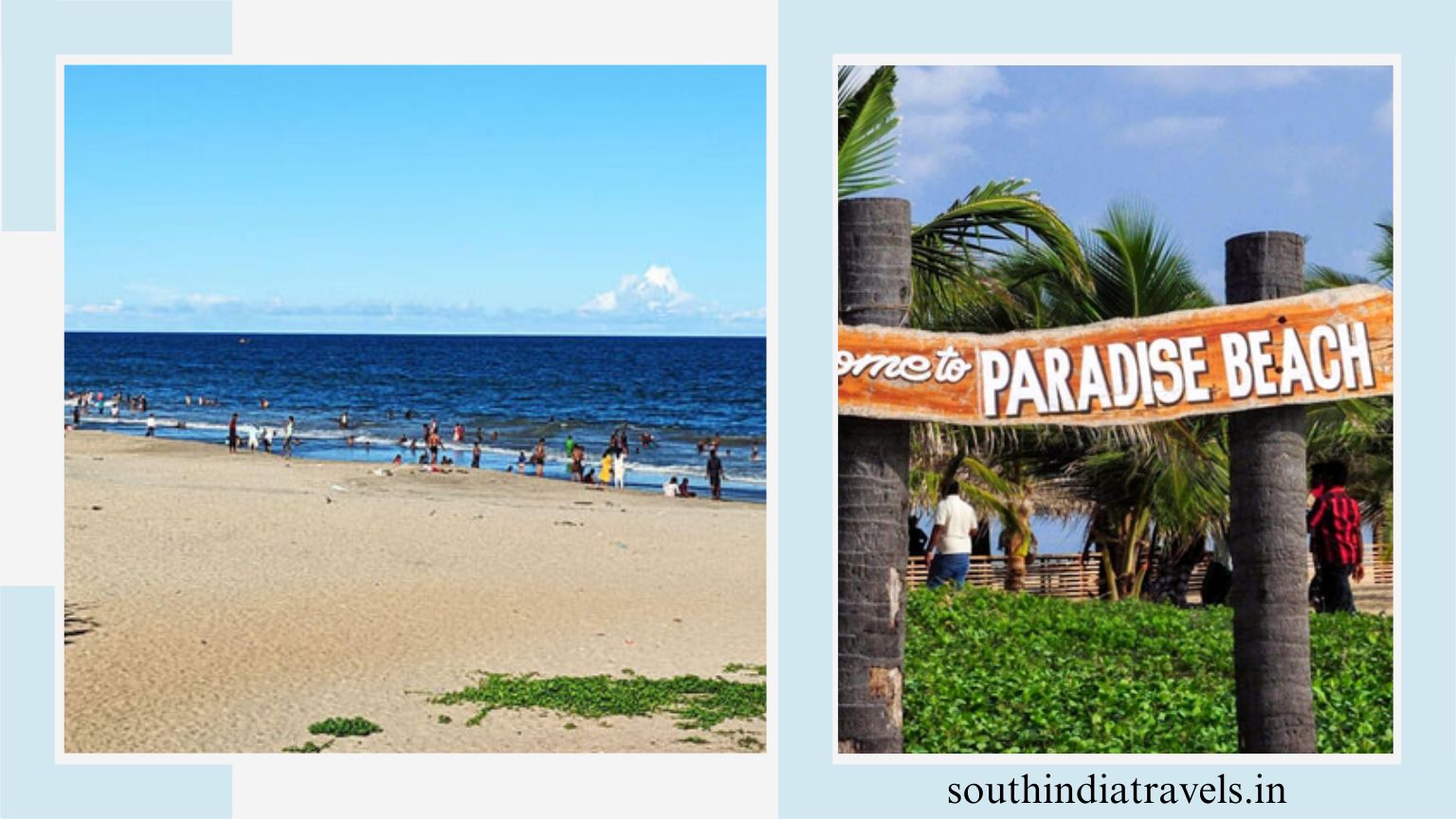 Also known as Plage Paradiso, Paradise Beach is one of the best places to visit in Pondicherry. It's not too fancy but the quaintness and sailing on the backwaters to reach the spot is quite an amazing experience. Ideal to view sunrise and sunset, there are a plethora of thrilling water activities which will help you unwind and relax. Dotted with beach shacks, palm trees, shimmering water, and golden sand, the view of the beach is totally mesmerizing. So don't miss basking under the sun at Paradise beach to get a heavy dose of Vitamin Sea.
3. Serenity Beach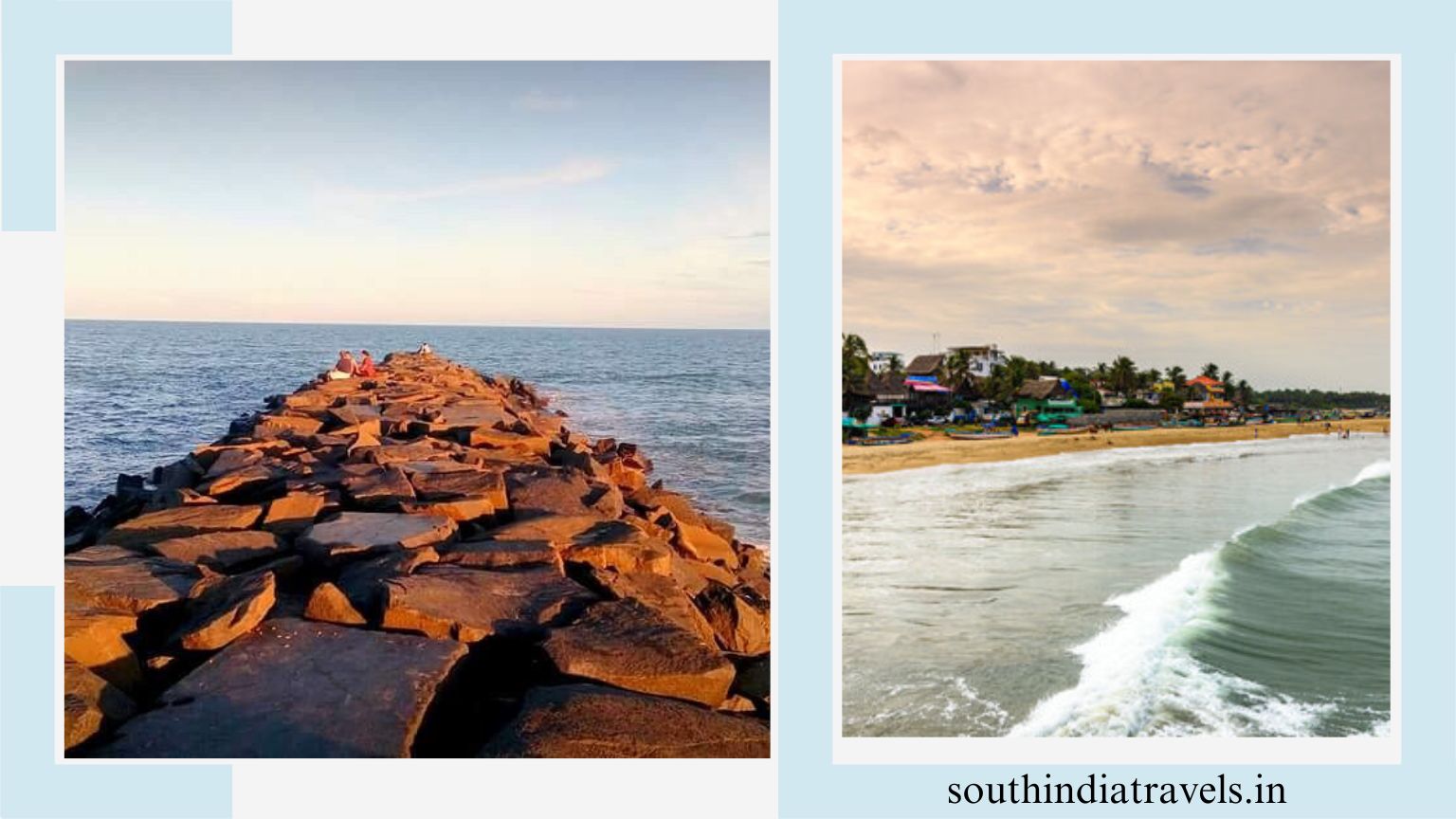 Just a 20-minute drive from the French Colony, Serenity Beach ensures you get a serene and calming view of the azure sea of the Bay of Bengal. Flanked by palm trees, rocky patches, golden sand, blue sea, fishing boats adds up to the perfect backdrop for a photoshoot. Ideal spot for honeymooners, Serenity Beach is a quiet tourist spot where you can spend some memorable moments with your partner.
4. Auroville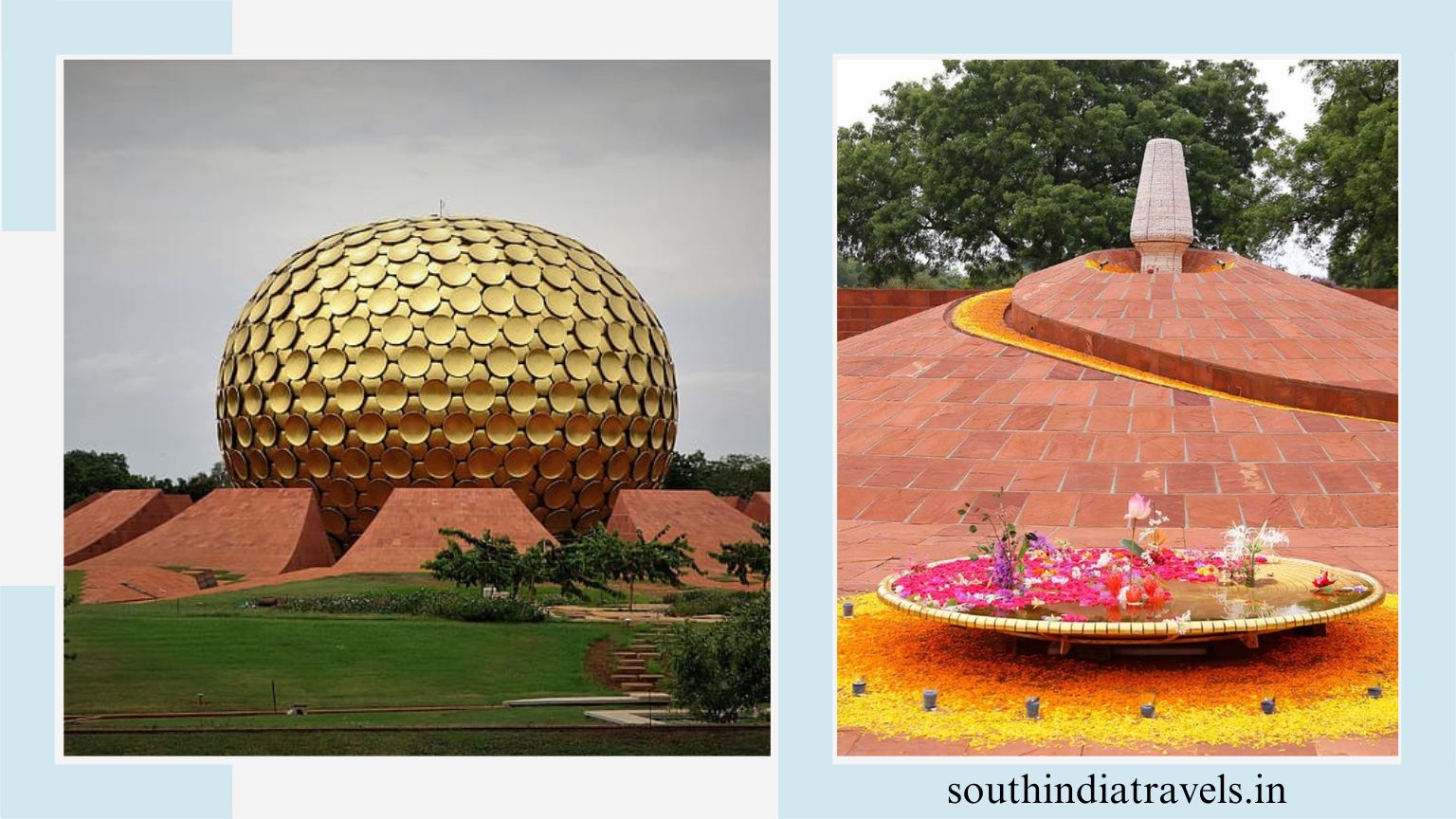 The list of places to visit in Pondicherry is incomplete without marking Auroville in it. Nestled between Tamil Nadu and Puducherry, Auroville -the universal town of south India aims to create a progressive space where men and women of all countries can live together in peace and harmony. Such a noble thought behind this quaint establishment makes Auroville one of the must-visit places in India. Also known as the City of Dawn, Auroville is the largest spiritual paradise in the world.
5. Aurobindo Ashram
One of the sacred places in Pondicherry, Aurobindo Ashram is very popular among spiritual seekers around the globe. Built-in the name of Sri Aurobindo who fought for our Nation's Independence, this Ashram is a quaint place where you can sit and meditate for some time. Inside the Ashram, you will find the great master, Shri Aurobindo resting peacefully in his grave. There is nothing much but still, Aurobindo Ashram is among the top Pondicherry tourist places as it has a positive vibe that serenades the senses and makes you feel at peace. Some places are to connect you to your innermost self and this place in Pondicherry will do the same.
6. War Memorial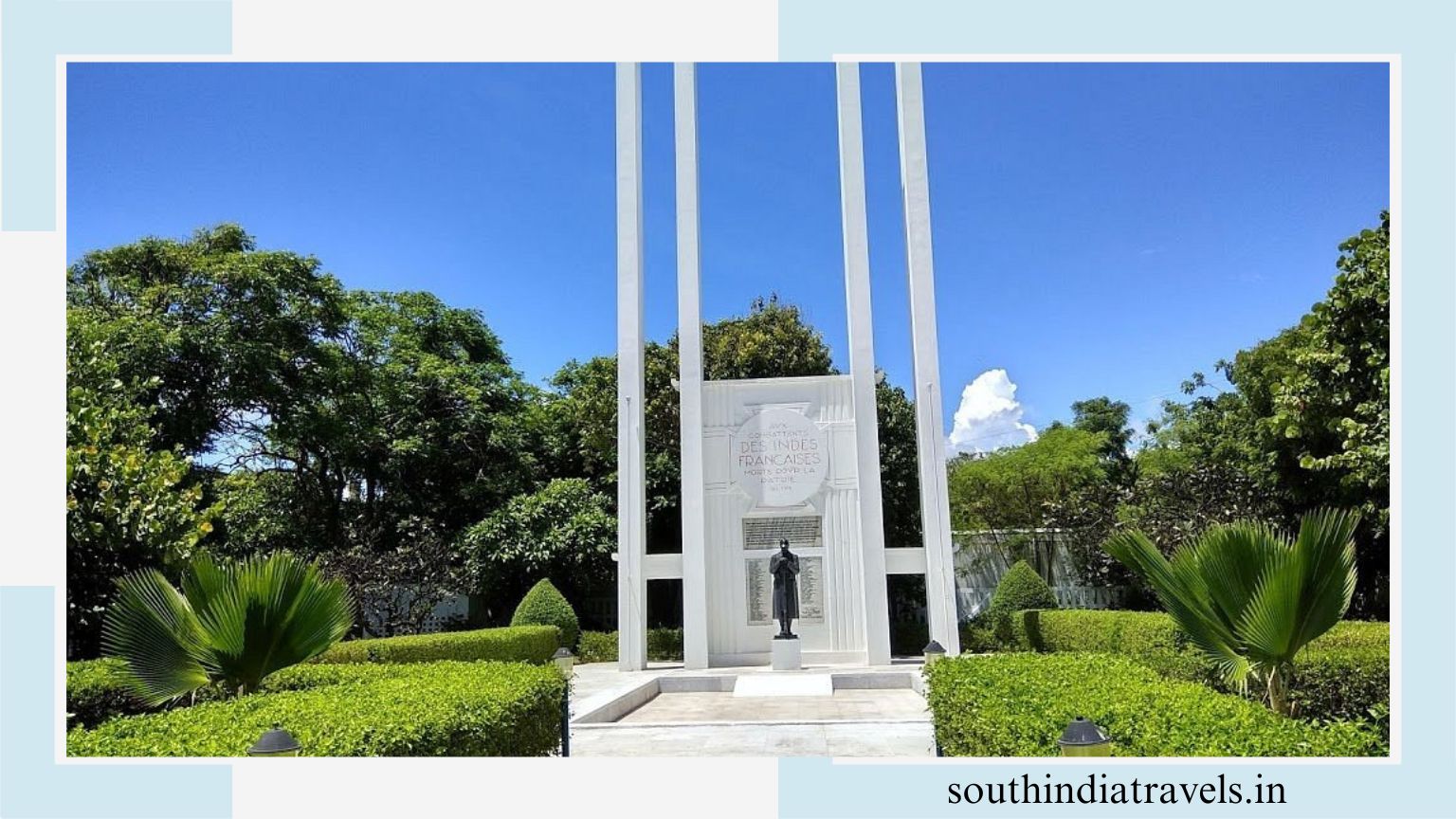 TBuilt-in the memory of brave martyrs who lost their lives in World War I, War Memorial is one of the must-visit places in Pondicherry. Reckoned as one of the popular historical places in Pondicherry, the memorial was constructed in 1938 at Goubert Avenue. While visiting the War Memorial you can also visit another historical site where the statue of Mahatma Gandhi is placed. Both these places can be covered together when you are out sightseeing as these places are opposite each other.
7. Arikamedu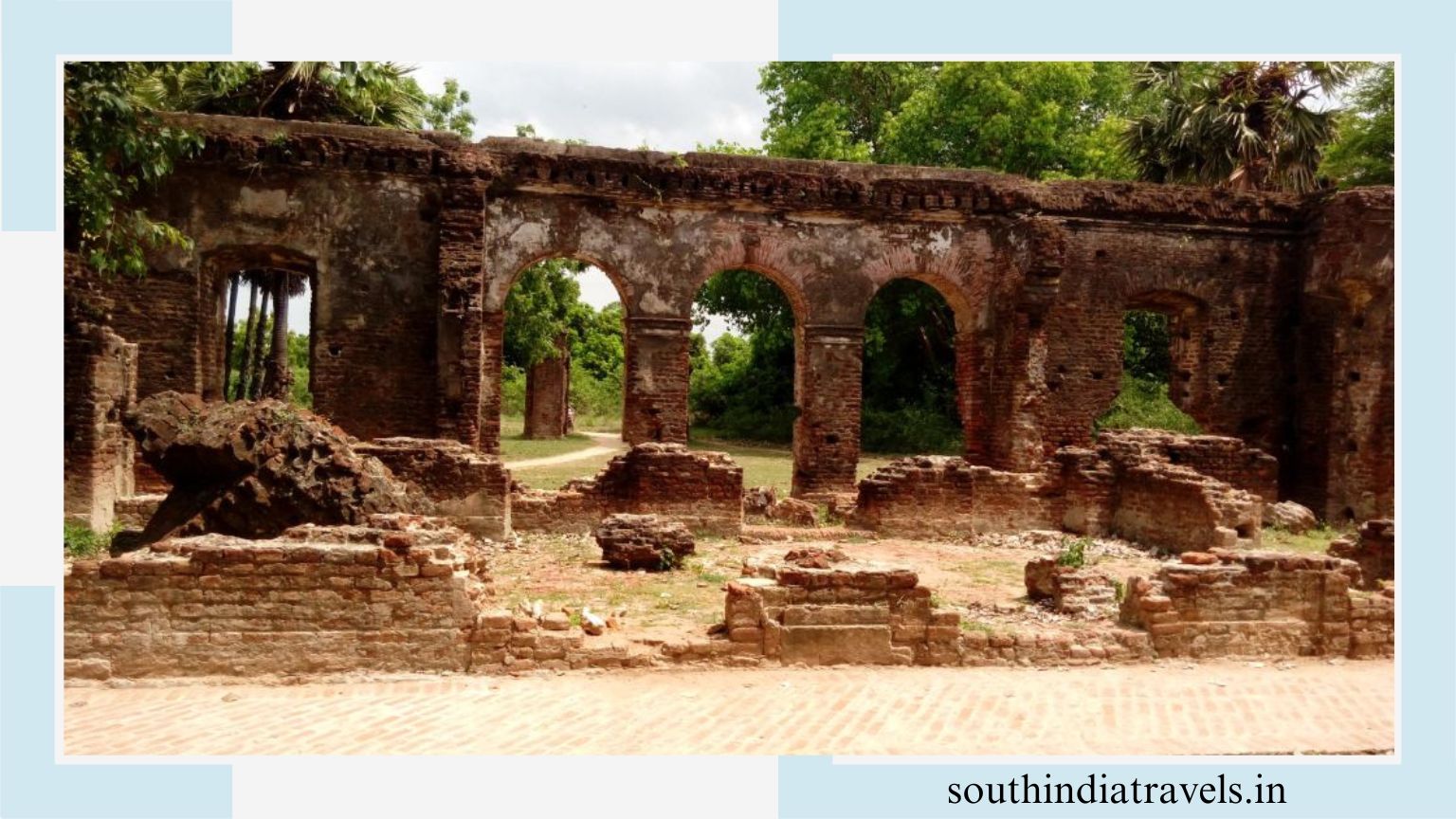 The famous archaeological site in Puducherry, Arikamedu was once a port city and a hub for manufacturing fine muslin cloth, terracotta pots, glassware, and jewelry made from gold and semi-precious stones. Here you can spot the relics of a bygone era when this place was a quintessential center of trade and commerce with Roman traders. Arikamedu is visited by many tourists as it is located on the seaside close to the famous promenade of Pondicherry. You can click some pictures with the ruins in the backdrop and take a short walk which is quite rejuvenating as you can feel the cool sea breeze brushing against your skin.
8. Botanical Garden
Considered as the landmark of Pondicherry, an excursion to Botanical Garden is totally unwinding. Spreading across 22 acres of land, this sprawling garden is considered the center of recreation and education as visitors get a chance to witness more than 1500 species of flora. Boasting a large number of trees and plants of medicinal value, various plants from the Botanical Garden of Pondicherry are used in research which also makes it the top contender in the list of best Botanical gardens in the country. Don't miss the enriching experience of visiting famous Pondicherry tourist places as you get a chance to learn more about nature and serenity.
9. Lighthouse
If lighthouses from fairytales fascinated you when you were a child then it's time to visit the famous old and the new Lighthouses when you are on a trip to Pondicherry. As you reach the top of the Lighthouse, you will catch a spectacular view of the entire coast. The rustic beauty of this famous tourist attraction of Pondicherry is the talk of the town as both these lighthouses offer a unique experience of reliving childhood memories of fairytales and dreamy sagas.
10. Sri Manakula Vinayagar Temple
Dedicated to the Elephant-head Lord Ganesa, Sri Manakula Vinayagar Temple is the popular pilgrimage site in Pondicherry that is visited by locals and tourists alike. It is one of the ancient temples, Sri Manakula Vinayagar Temple is said to be in existence much before the French settled in Pondicherry. The 15th-century temple has a magnificent idol of Lord Ganesha and intricately carved interiors that are painted in vibrant hues. This temple adorned with beautiful paintings is definitely a must-visit place.